8 Things All Co-working Space Invaders are All-Too-Familiar With
Updated: Feb 27, 2019
"I need space!" - Basha
Gone are the days where students and professionals struggle to find a good place to work and study. With different types of spaces sprouting up in the city, that obligatory food or drink purchase that makes a hole in your pocket can already be avoided altogether. Excuses in skipping reviews or deadlines by this time are becoming lame now that there's an influx of co-working spaces in the metro. The environment and facilities offered by these spaces magically motivate everyone to be productive. But living the life of a digital nomad or space invader is somehow similar to those working in any other workplace.
Keep scrolling to see our compilation of hacks, tips, and struggles we're pretty sure you can relate to!
When you're the early bird that catches the worm…
You have that little sense of achievement every time you are the first customer to open up shop. The privilege of choosing the best seat in the house now lies in the palms of your hands! 'Cause we always have that best spot in the room.
Sleep is for the weak.
Your exam is tomorrow. You have more than 120 slides to read and absorb and you're quickly losing hope. The force of the napping area is so strong and tempting, it calls you. Kaya pa ba, bes?Well, these trusty co-working spaces gotchu, fam! Coffee is overflowing and just a stone's throw away. Besides, the guy sitting next to you probably has 50 more pages of formulas to memorize while the girl in front of you has a paper due first thing in the morning.
Thou shall not be noisy…
Your day in a co-working space won't be complete without that 'extra' guy (or girl) who speaks as loud as a megaphone. Some people have the courage to shush them straight up or just wait for the co-working space staff to remind them to keep silent.
Where's the Wi-fi?!
The only break time you'll have is if the wi-fi goes down or is restarted. It's the perfect time for you to have a bathroom break or go out for a while to breathe fresh air and reflect on ~life~.
The Loyalty Card is your Bestfriend
Not all co-working spaces have loyalty cards. But if they do, treat it as your bestfriend. In times of petsa de peligro, that free hour or discount will be your savior!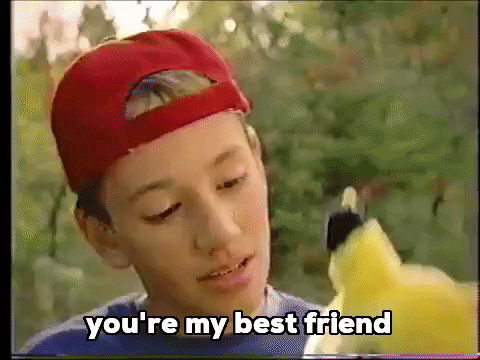 Abangers for the promos
Being abangers has never been this good when you're waiting for that God-sent promo deal! Pack your bag… ready those highlighters… and sugod, mga kapatid!
Gathering thy supplies
When your to-do list for the day is full of tasks, a bag filled with comfort food automatically goes with it. It could save you more time to accomplish everything instead of going in and out of the place. And if you know you're staying very late, it's better not to go outside to save yourself from harm.
Work hard but stay safe
Aside from taking care of your belongings, you should also take care of yourself. Working late until sunrise is better than going home in the middle of the night and risking unexpected encounters with not-so-nice entities.
Or if you really need to go home in an ungodly hour, we have more tips on keeping yourself safe outside here